30-Day Zone Challenge
Let me coach you for 30 days and help you drive more consistently at your best. At no cost to you.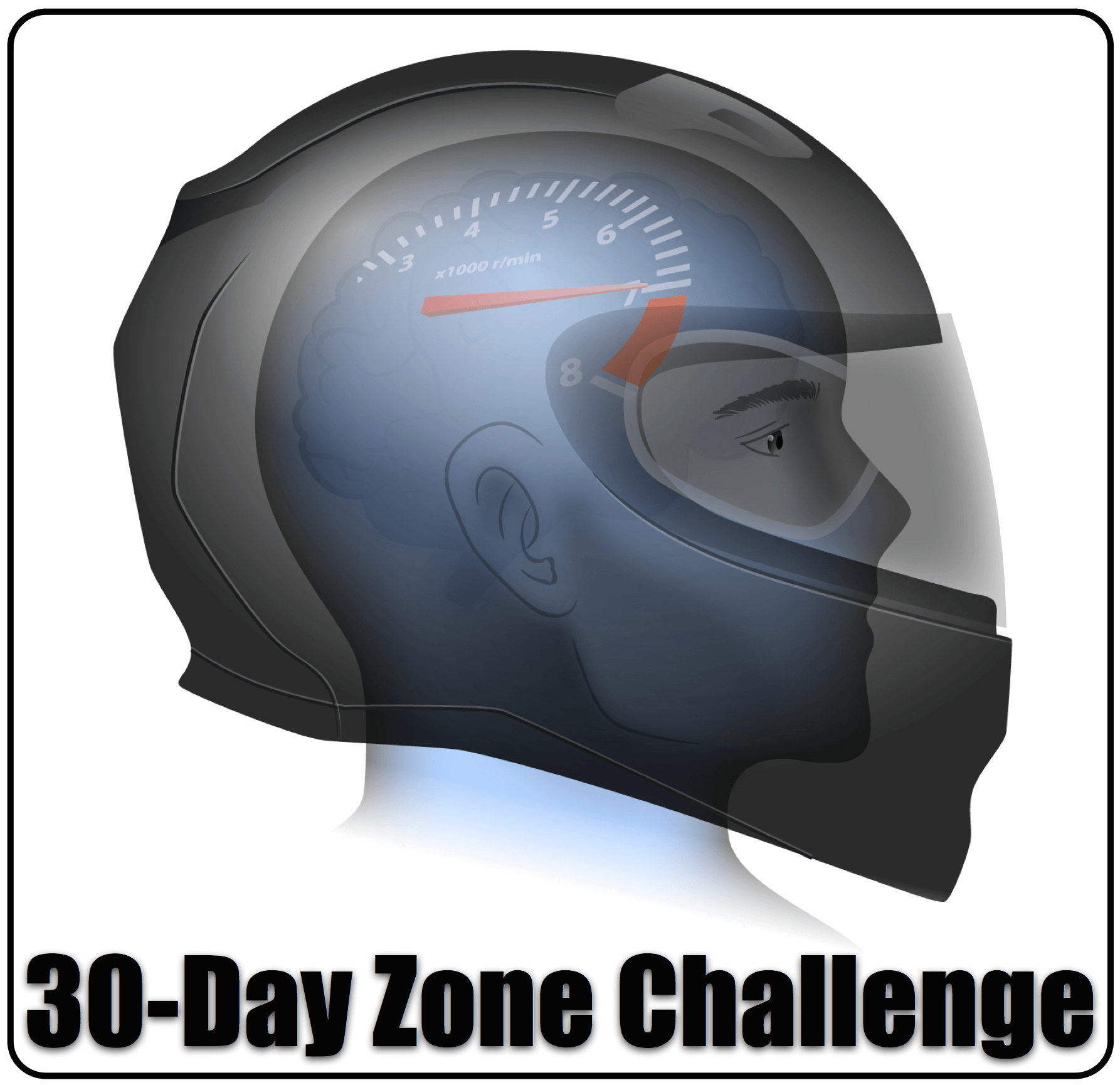 I'm challenging you to commit 30 days to do what it takes to get into the Zone more often. But here's the thing: I'm not just challenging you… I'm also coaching you along the way, giving you the "tools" to help you handle the challenge.
This program is what I've been looking for for so long. I struggle with getting my brain to work the way I want it to and the guidance and step-by-step set up of this program made it easy to get in the zone and stay there. If you can't get your brain around mental training, let Ross' experience do it for you.
Shaad Ishmail
Have you ever driven in the zone? Have you been in flow, if even for a few minutes, in any activity? How often do you perform at that level? Not enough, you say?
What it takes to get into the zone varies person to person, but I've discovered a number of tactics that help most drivers perform at their best, more often. I've learned this through coaching thousands of drivers, of all levels, over the past thirty-plus years.
Let me coach you for 30 days, and help you drive more consistently at your best.
The cost? Nothing. Zero. Nada. Well, not right now (this program is usually $97). Not during these "interesting times."  I want to help you improve your driving performance, even during this period of not being able to get on track.
Here's how it works: I'll send you a short, quick email each day for 30 days with a specific task to do each day that will help you drive even better. All you have to do is commit to doing it (sorry, I can't do it for you… but don't worry, it won't be too hard!).
Sign up right now and you'll receive the first coaching email tomorrow. It's the first step to you getting in the zone more often.
The regular price for this program is $97. But, to help you focus on your driving performance while social distancing, I'm making it available at NO COST, for a limited time.
Note: If you're not seeing the sign-up form directly above, your browser's security/ad blocker is stopping it from being visible. In that case, click here to go to the sign-up form.
What a great learning tool to help with my focus, balance and mindset out on the track. Decreased my lap time, and my comfort behind the wheel is incredible!
Edward Traenkner
What is the 30-Day Zone Challenge?
The Speed Secrets 30-Day Zone Challenge is a coaching program that will help you get into and stay in the zone more often; you'll drive even better. Actually, it'll help you perform consistently better in whatever you're doing – golf, music, managing your employees, etc.
The content of the 30-Day Zone Challenge is pulled from my Inner Speed Secrets program, which would normally cost you hundreds, if not thousands of dollars to access. By pulling the key components and putting them in a simple email program, you get the hands-on tactics delivered conveniently to you.
It's a series of emails – one a day for 30 days – with specific hands-on advice that will help you get in the zone and drive at your best more often.
What do you have to lose?
It's your mind that's driving the car…and Gray Matters!
I was iRacing during the 30 days and saw clear improvement in my ability to go faster more quickly on a new track, with a new car. I was able to focus better. But, unexpectedly the "zone" experience became less intense. As you suggested, maybe my mind is simply getting more used to the "zone." I expect other real world uses of the results. It's for everyone, not just racers. I'm trying my own version on daughter for her soccer, and granddaughter for softball. Kids need training on ability to focus. I look forward to seeing her focus improve.
Don Pool
DO YOU ACCEPT THE CHALLENGE?
 DO YOU WANT TO GET INTO THE ZONE MORE OFTEN?
DO YOU WANT ME TO COACH YOU FOR 30 DAYS?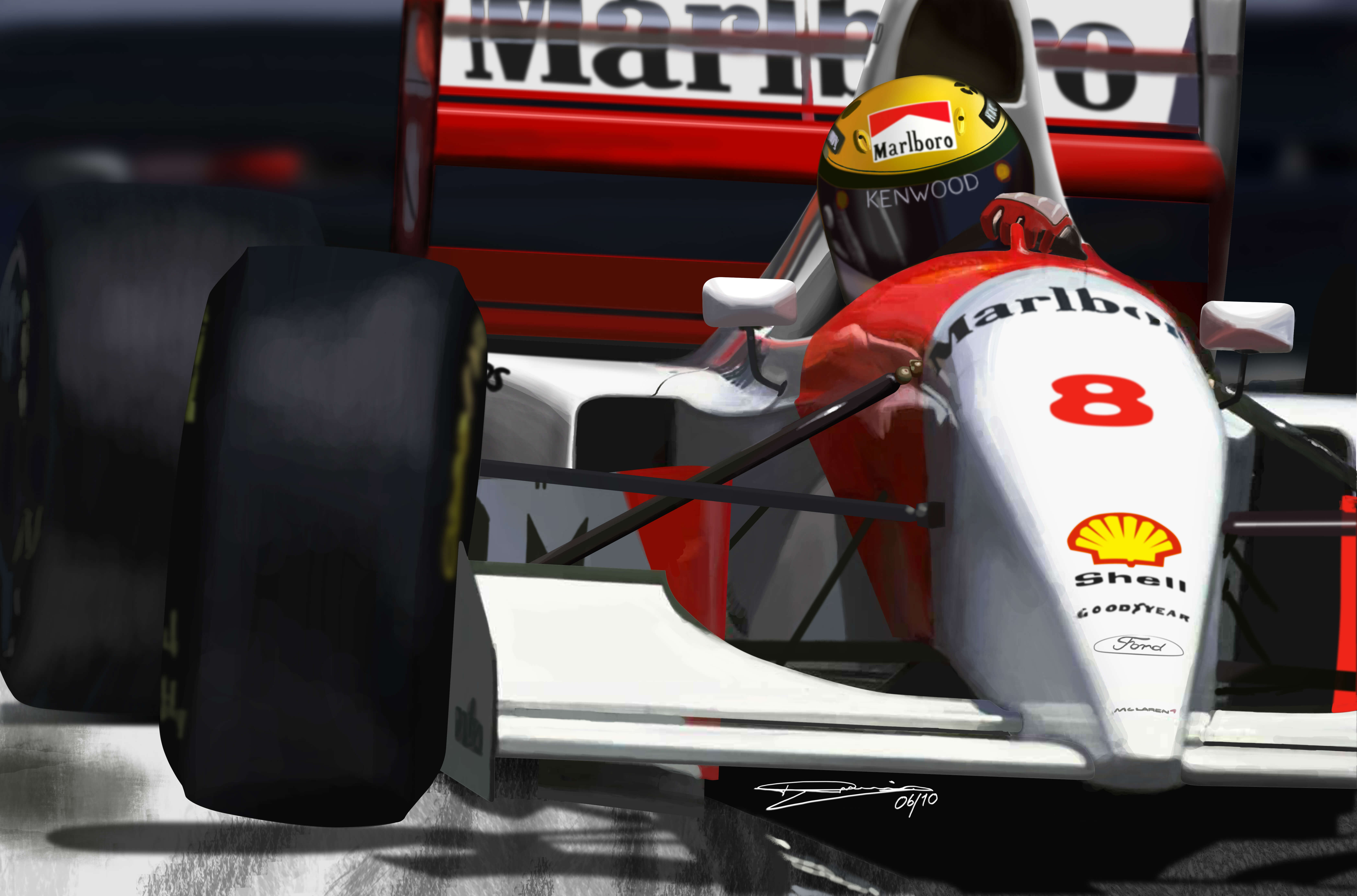 Aytron Senna talking about being in the zone:
"I felt as though I was driving in a tunnel. The whole circuit became a tunnel… I had reached such a high level of concentration that it was as if the car and I had become one. Together we were at the maximum. I was giving the car everything – and vice versa."
I've been driving competitively for many years and have had some good finishes, but autocross events had always been a problem because I couldn't get fully "in the zone" and acquainted with the course within the few timed runs we get. While finishing up the 30-day course, I found that I was confident and in the zone by my 2nd run, and I ended up winning my class for the first time!
Weston Pawlowski
My first race after participating in the program was amazingly different than previous races that I had entered. Being fairly new to wheel-to-wheel racing I would experience intense stress before a race. This time I was calm. I felt much more in control of how I felt which allowed me to drive better, and had my best start ever. Even my coach remarked on how I was able to keep focus for the entire race. Typically, I lose focus half-way through a 30-minute sprint race from just being so overloaded during it. Instead I had bandwidth available to take in so much more information allowing me to see further down the track and actually plan possible passes better. This is an amazing program that would be beneficial to anyone trying to improve something they do from playing an instrument to driving on the track. I already started the program over to help reinforce what I learned and see what else I can learn from it. Bravo.
Carla Lebentritt
I used the 30-Day challenge to help focus my mental game as I prepared for the 2017 SCCA Runoffs. The mental imagery helped me picture what successful laps would look like prior to ever turning an actual lap on the track. The program also helped me to put my weaknesses in a positive light, and allow me to get my head "in the zone." I used these techniques in the weeks leading up to the event, and prior to every on-track session. And I noticed a real difference in my performance on the track. I was more calm, more in control, and approaching the limits of the car much more quickly than I have in the past.
Brad Hayes
When I signed up for your program, we were in the middle of about a month break between events. This past Monday-Tuesday, we were at Watkins Glen for a time trial event, which is the first real driving I've done since I started your program… When it came time for my TT run, I've never felt so focused. Since the event was so heavily attended, it meant sitting in the car for 20 minutes in the hot sun, awaiting my turn to run the time trial… It really helped me focus… I drove the best I've driven in a long time. My practice sessions were much more valuable than usual, and I found myself improving much more rapidly than usual, and having not driven the track in a year, I was able to match my personal best times very early on, and greatly exceed them.
Jon Cowen