Performance & Race Driving Tip
Speed Secret: Just because a change doesn't work the first time, re-think and try it again. Alter your technique to make the increase in speed work.
"I was going to run a marathon, so I went out running every day for a week. But I couldn't run 26 miles at that point – obviously the training wasn't working. So I quit."
Silly, right?
Why do so many performance drivers do the same thing?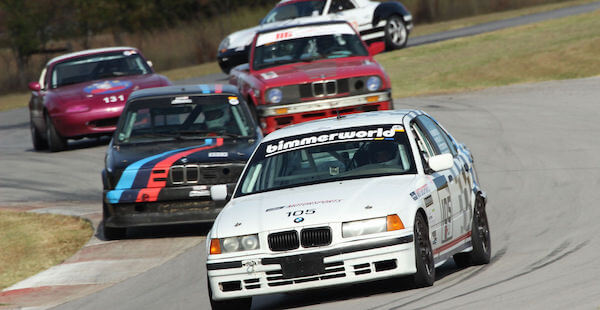 I suggested to Dave that he should change the way he drove a particular corner – that he should actually brake earlier but lighter. He looked at me like I'd just recommended cutting off his right foot. After all, driving fast is all about braking hard and late, right? I could see the "That'll never work" in his eyes, but we talked it over and he said he'd give it a try.
Out Dave went, and after 5 laps he came back in and said braking earlier didn't work. The stopwatch agreed – he was slower. Was I wrong? It wouldn't be the first time!
Dave and I talked a little more, and I asked him to alter the way he used the throttle to go along with the earlier/lighter braking. But mostly I asked him to really focus on braking lighter. Out he went again, and guess what? He went a little faster. We looked over the data, talked some more, and Dave really got a clear image of how the earlier and lighter braking managed the weight transfer better, giving the car more traction.
When Dave went back on track for the 4th session, using the earlier/lighter braking technique, he went over half a second quicker through that section of the track.
The moral of the story is to not immediately write off an approach to a new driving technique or a chassis setup. Sometimes you just need to alter and fine-tune how you use it.
Check back here often for more tips and advice for performance drivers, race drivers, high performance driving instructors, and anyone else interested in learning to get around race tracks quickly.
Please do me favor and share this now with others who you think would either learn something from it, or enjoy it, by clicking on any of the links below. Thank you!