Performance & Race Driving Tip
Speed Secret: Drive as many different types of cars as possible.
I'm a very fortunate person, for variety is what keeps me alive, and variety is what I get in my coaching work.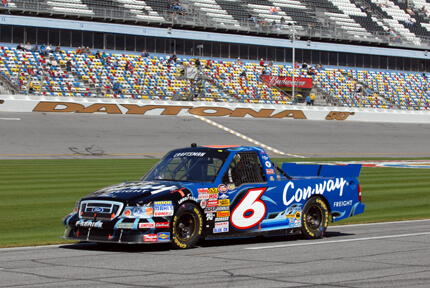 The other day I was thinking about the coaching assignments I've had over the past few years (and currently have), and they include drivers and motorcycle riders in the following:
World Endurance Championship (WEC)
IMSA Prototype & GT
Global Rallycross (GRC)
SCCA & NASA
Spec E30 club racing
Audi, BMW & Porsche HPDE events
BMW & PCA Club racing
Formula Drift
AMA Superbike
AMA Flat Track
All Harley Drag Racing Association
Top Fuel NHRA Top Fuel
NASCAR Camping World Truck & Nationwide
Le Mans
Indy Lights
Formula Mazda
Historic/vintage racing
Karting
Australian Formula Ford
UK Alfa Romeo Championship
I've also conducted seminars and workshops for numerous car clubs and race teams, in North America, Australia, Sweden, and Estonia.
I bring this up because I was talking with the father of a young driver recently and he was asking for my opinion on where his son should race next season. Currently, he's on track to continue to race Porsches for the foreseeable future. My advice, though, was to get some variety. The best drivers I know have driven a variety of cars, and are able to adapt.
As a coach, I'm constantly borrowing techniques I've had to learn in a different discipline of motorsport. Often, what I've learned coaching a motorcycle racer, for example, is what makes the difference when coaching a SCCA club racer. If I hadn't had that variety, I would not have been able to help that driver as much.
Same with driving cars. My advice to you is to drive as many different types of cars as you possibly can, and even look for ways to drive where you wouldn't normally. For example, if you're a road racer, try ovals, rallying or drifting. All will make you a better road racer.
Variety is the spice of life, right?
Check back here often for more tips and advice for performance drivers, race drivers, high performance driving instructors, and anyone else interested in learning to get around race tracks quickly.
Please do me favor and share this now with others who you think would either learn something from it, or enjoy it, by clicking on any of the links below. Thank you!