Performance & Race Driving Tip
Speed Secret: The best way to get paid to drive a race car is to be prepared to not drive for free.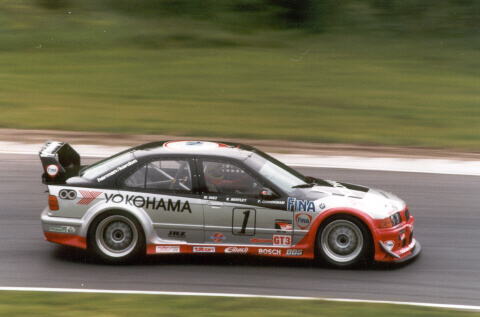 The first time I was paid to drive a race car I literally laughed in my helmet.
For years, I'd spent every last cent I had (and more), trying to put rides together that would showcase my abilities, in the hope that The Big Ride would come along. Roger Penske had apparently lost my phone number, and Ferrari couldn't find an interpreter to ask me to come drive for them.
Between sponsorship and networking, I'd been able to cobble together partial seasons in Formula Atlantic and Trans-Am, all with low-budget teams. I then moved up to a low-budget Indy car team, Dale Coyne Racing (whom I'm ecstatic to see do so well in the past few years), driving partial seasons in the CART series. While it was a frustrating experience financially, I learned a lot about how to get whatever I could out of an uncompetitive car.
But then "the call" came. It was 1994. I was asked to test a World Sports Car (what is now a LMP car) in the IMSA series. That led to a paid drive, which then led to more paid drives. I had finally gotten to the stage where I was being paid to drive. I was a true professional.
I recall the first day that I was testing at Sebring, driving down the straightaway laughing in my helmet, thinking, "They're paying me to do this!"
Of course, racing is a tough business, and not every year after that did I have a paying drive lined up the way I wanted it. There were a couple of years where I had nothing lined up at the start of the season. That's when the very tempting offers would come along: "I can't pay you, but would you drive for me?"
No.
The second I said "no," other rides – paying rides – came along. I don't know if it was fate, karma, or what, but as soon as I was prepared to say no to driving for free, I got paid to drive. Think about it.
Check back here often for more tips and advice for performance drivers, race drivers, high performance driving instructors, and anyone else interested in learning to get around race tracks quickly.
Please do me favor and share this now with others who you think would either learn something from it, or enjoy it, by clicking on any of the links below. Thank you!