Performance & Race Driving Tip
Speed Secret: Delete your expectations. Focus on your possibilities.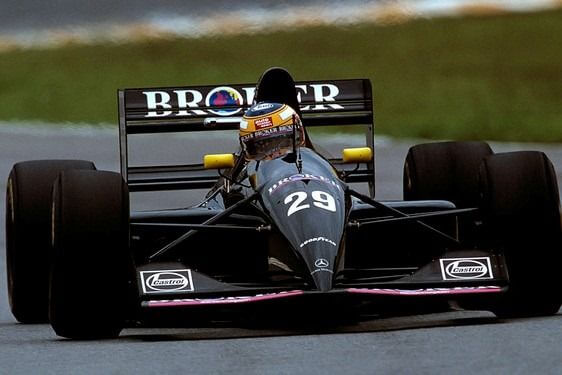 Karl Wendlinger, who was severely hurt driving a Sauber F1 car at the 1994 Monaco Grand Prix (he was in a medically-induced coma for many days), provides a perfect example of the power of mental imagery and expectations in Christopher Hilton's book, Inside The Mind Of The Grand Prix Driver. In this case, Wendlinger refers to when he went back to testing for the Sauber team in 1995, having been away from the cockpit for almost a year.
"Because I'd only done a little driving I had time to prepare my body, to do training. I did a lot of concentration exercises. Then I arrived at Mugello. It was a two and a half day test and, the evening before, I thought 'OK, one minute 30.4 would be a good time.' I concentrated, I closed my eyes and as I crossed the line into the lap I started my stopwatch. I did a whole lap in my brain and looked. The stopwatch said 1:30.4. The next day on the track I did 1:30.4.
"Then I said to myself, 'it was too easy, tomorrow you have to do 1:29.3.' The best lap that Heinz-Harald (Frentzen, Wendlinger's team-mate) did in Mugello all year was 1:29.0 and because I had done so little driving I thought 1:29.3 was competitive. I sat in the hotel again, closed my eyes and started the watch. I 'drove' the lap and looked. 1:29.3. Next day I did 1:29.3. You know the best thing was – and this fascinates me about what you can do with your brain – I only did the 1:29.3 because I made a mistake and lost three- tenths. If I hadn't made that mistake I would have done 1:29.0 – but the evening before I had fixed in my brain 1:29.3 and not zero, and that's what happened. If I had fixed 1:29.0 maybe I wouldn't have made the mistake and I'd done the time easily."
Expectations are limitations, and you rarely exceed your expectations. Wendlinger proved that, along with the power of mental imagery. Expectations program results into your mind, and your mind is very efficient at running those programs – sometimes too efficient! In Wendlinger's case, it sounds as if had he expected to turn a 1:29.0, he would not have made the error that ultimately cost him three-tenths of a second. That's the (negative) power of expectations at work.
Manage your expectations, while you use mental imagery to your benefit. Focus on your possibilities.
And speaking of mental imagery, I talk about its use in this video Quick Tip – Using Mental Imagery To Drive Faster.
Check back here often for more tips and advice for performance drivers, race drivers, high performance driving instructors, and anyone else interested in learning to get around race tracks quickly.
Please do me favor and share this now with others who you think would either learn something from it, or enjoy it, by clicking on any of the links below. Thank you!