Performance & Race Driving Tip
Speed Secret: Trigger a Performance State of Mind by viewing key videos. 
One of my favorite things to do to get ready to drive (or get a driver whom I'm coaching ready to drive) is watch a short video of a great performance. It's a great way to get into a performance state of mind.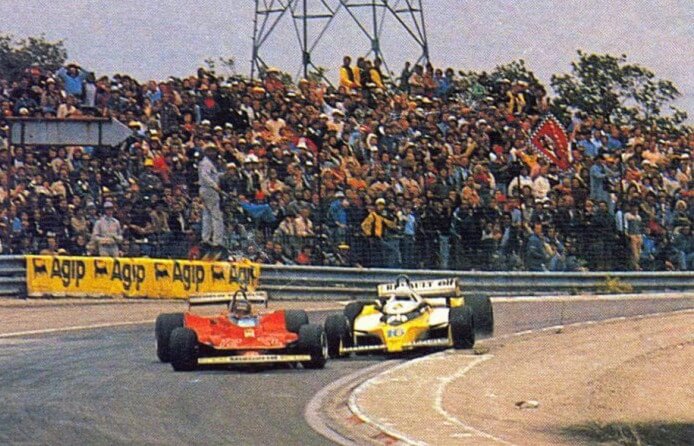 The first video is of the great wheel-to-wheel battle between Gilles Villeneuve and Rene Arnoux in the 1979 French GP. Watch this if you want to get in the mood to go battle others in a race. It demonstrates Villeneuve's determination!
The second has nothing to do with driving, but when you watch it it can't help but put you in a great state of mind (which helps you drive better). In it, Chris Bliss juggles to The Beatles songs, Golden Slumbers, The Weight and The End. You might have a problem finding the original, since the Beatles music was removed for copyright reasons, but even without it, it's brilliant stuff. In fact, watch it just before going out on the track, paying attention to Bliss' face (do you think he's "in the zone"?). If it doesn't put a smile on your face, and trigger a better performance from you, I don't know what will.
Finally, say what you will about Tony Stewart (a lot is said about him, and he seems to say a lot about others!), the guy can drive! Anything. Fast. And it's his car control that makes him so fast in everything he's driven. I love this short (8 second) clip of Stewart in a sprint car – it gets me thinking about dancing with the car on the limit.
Enjoy!
Check back here often for more tips and advice for performance drivers, race drivers, high performance driving instructors, and anyone else interested in learning to get around race tracks quickly.
Please do me favor and share this now with others who you think would either learn something from it, or enjoy it, by clicking on any of the links below. Thank you!