How To Drive Faster:
Driving The Limit
Speed Secret: Move on. You can't fix what's in the past. Focus forward.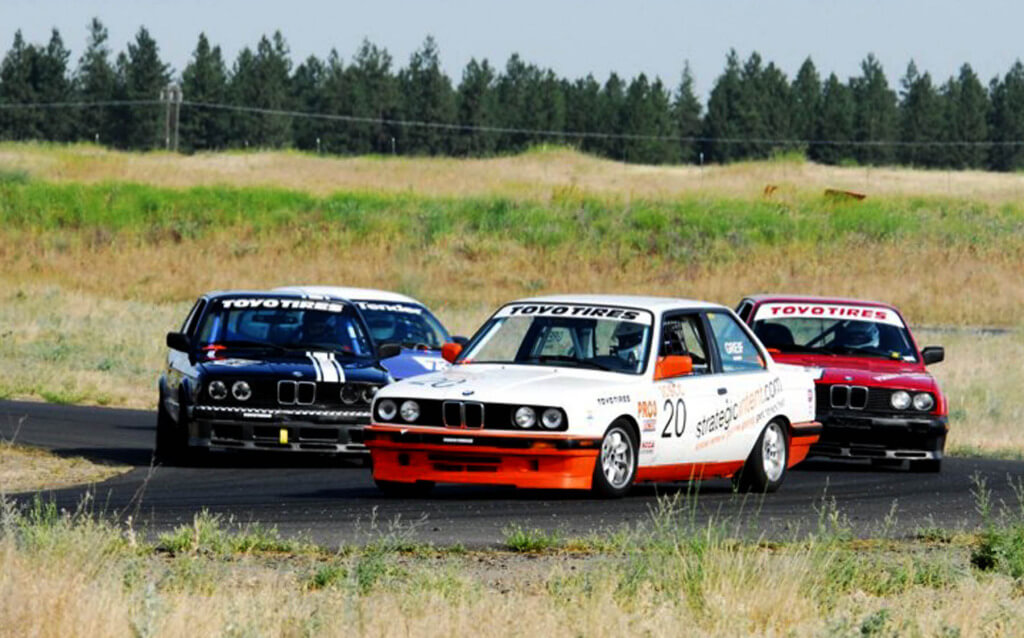 Once you've missed an apex, for example, you can't go back and get it (until the next lap). Focus ahead. The key is recognizing you've made an error as soon as possible, and minimizing the affect of it – and moving on. High performance drivers of all types – track day drivers, autocross racers, club racers, pro racers, or whatever – have to learn to let go of mistakes, and move on. It's part of track driving vision – looking, and thinking, ahead.
Of course, we're talking here about focus – both mentally and physically (vision). I talk more about mental focus in this tip, The Mental Game of Driving: Focus; and about the physical skill of using your vision in this tip, Advanced Vision.
Check back here weekly for more tips and advice for performance drivers, race drivers, high performance driving instructors, and anyone else interested in learning to get around race tracks quickly.
Please share this now with others who you think would either learn something from it, or enjoy it, by clicking on any of the links below. Thank you!