Performance & Race Driving Tip
Speed Secret: Be politely persistent. 
Early in my racing career, when every race depended on just how much sponsorship support I could put together, I would approach a company that I felt fit perfectly with my program. I had done my research and learned all about the company's marketing budget, its target customers, and who the decision-maker was. I felt prepared, put together the materials to back up my sales pitch, and set a meeting with the decision-maker. After a positive-feeling hour-long meeting, I felt there was a good chance I'd landed a solid sponsor .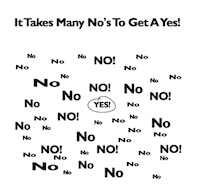 The next day I followed up with a phone call and was told "no." After some discussion in which I learned the reasons for the negative answer, I asked if I could stay in touch and was told "yes."
Over the next two years, I followed up with Mr. Decision-Maker, only to be told "no" each time. But finally, finally… I got a "yes." I was ecstatic. Not just because I had a sponsor, but because I was right about there being a fit, and all my effort had paid off.
What I remember most, though, was the comment from Mr. Decision-Maker. After signing a contract with him, he put his hand on my shoulder and said, "The main reason for sponsoring you is because you're politely persistent. That's a good quality – one that fits well with our company."
I'll never forget that phrase: politely persistent. I'm sure if I'd been a pest to Mr. Decision-Maker, he'd never had said "yes." And, of course, if I'd given up and not been persistent, I wouldn't have gotten the answer I wanted, either.
My advice to anyone looking for sponsorship is to be politely persistent.
P.S. – If you're looking for advice, guidance and coaching to help you attract sponsorship for your racing program, I highly recommend Brian Bonner's PSST! (Personalized Sponsorship Sales Training) program. Learn more at Bonner Race Marketing.
Check back here often for more tips and advice for performance drivers, race drivers, high performance driving instructors, and anyone else interested in learning to get around race tracks quickly.
Please do me favor and share this now with others who you think would either learn something from it, or enjoy it, by clicking on any of the links below. Thank you!