Speed Secrets Podcast
Conversations (& Tips) to Help You Drive Better
The Speed Secrets Podcast is all about high performance and race driving. In it, I have conversations with guests, resulting in tips, advice, and inspiration you can take to the track.
Guests include drivers of all levels and types, engineers, coaches and instructors, safety experts, race officials, HPDE event organizers, and anyone else who can help you drive better and have more fun.
Each episode is 30 to 45 minutes in length – just right to listen to while on your way to work, to the track, or while you're working out. Oh, and in each episode – posted every Thursday – I will share one of my quick and effective Speed Secret tips.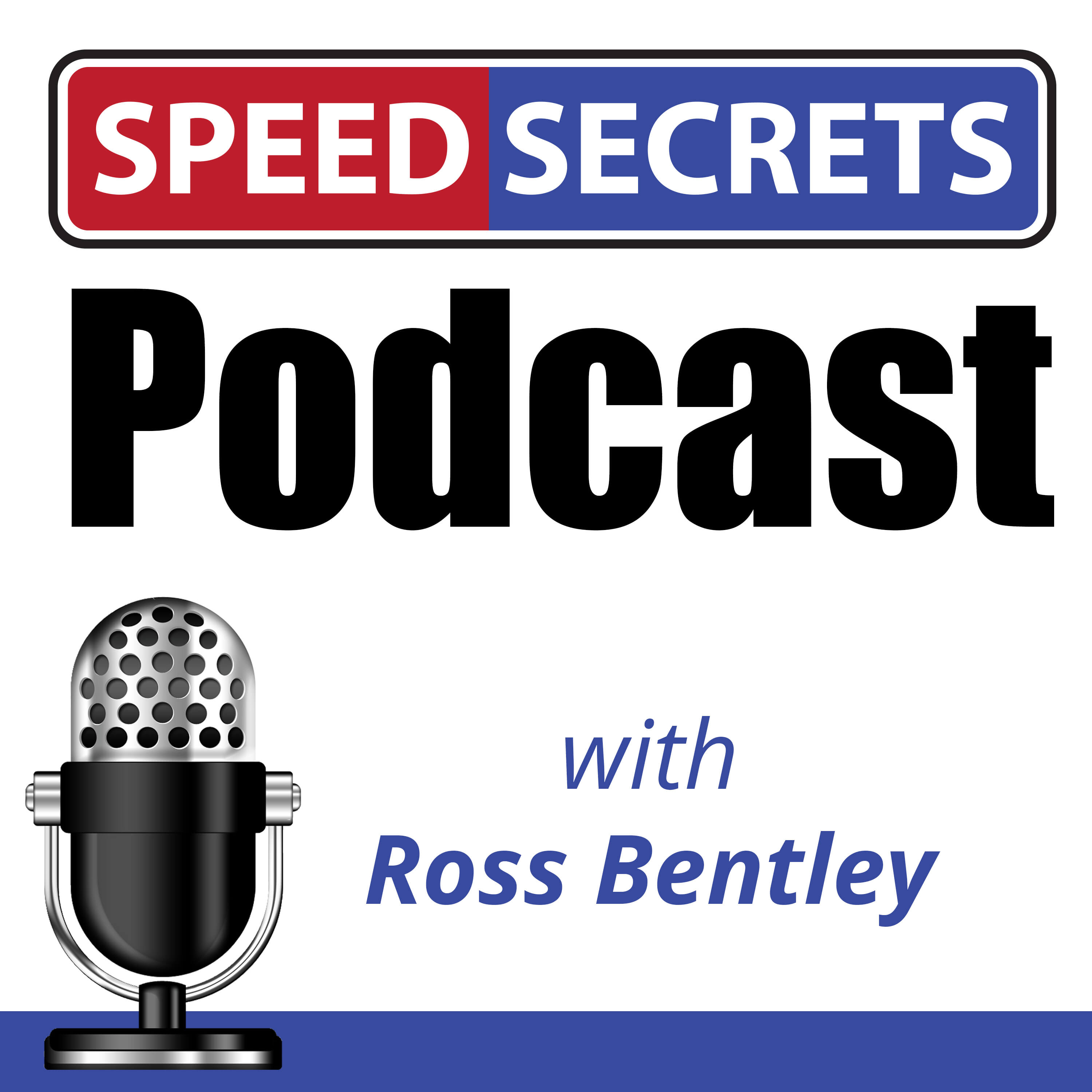 Podcast: Play in new window | Download
Subscribe: Apple Podcasts | Android | Google Podcasts | Stitcher | RSS
Mike Smith, Josh Herbert & Chris Graham join me to talk about their experience moving from HPDE to Time Trials and now to wheel-to-wheel racing in NASA Spec Miata. They share thoughts on the highs and lows, costs, and what they've learned. Mike talks about how he's striving to improve his vision skills, they tell us about how they're finding and working with sponsors, and Josh shares a great Speed Secret: Just go to a track day and drive!
PODCAST TOPICS
While conversations dig into the details of things (like cornering lines, trail and left-foot braking, race track specific advice, data acquisition and video analysis, upshifting and downshifting, steering techniques, and the use of the throttle), the broader perspective of topics such as the following are covered:
What specific techniques and skills the best drivers use
The most challenging corners
How to adapt to handling problems
What separates the best drivers from the rest
How to learn new techniques and tracks
Safety tips and resources
Handling and car setup
Data and video analysis techniques
Plus…
Fun and interesting stories
Why we drive
Passion and enthusiasm for our sport
WHY A PODCAST?
Since my first Speed Secrets book was published back in 1998, many drivers have asked about audio versions of them. They wanted to listen to them while driving to the track, to and from work, and while exercising.
Some of the most educational, and fun conversations I have are at the track with a driver, official, coach, engineer, team member, or safety expert. I often wish I'd recorded those conversations so I could share them with you.
SUGGESTIONS?
If you have a suggestion of a topic or guest for the podcast, please send me an email.
Thanks!