Podcast: Play in new window | Download
Subscribe: Apple Podcasts | Google Podcasts | Amazon Music | RSS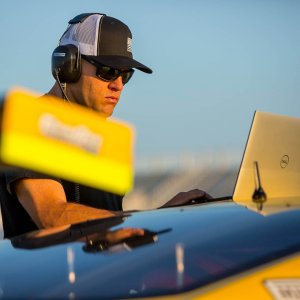 In this week's episode of Speed Secrets Podcast, Matt Romanowski (driver, instructor, coach, and data guru) joins me to dive into all things data and data systems! Specifically we dive into focusing on the speed channel, looking for lack of throttle, and braking issues. We also discuss off-season prep – what drivers can do to help them best prepare getting back on the track!
Matt's Speed Secret: Visualize – practice visualization in all areas of your life.
Matt Romanowski participated in his first track event when he was 18 years old at Lime Rock Park, Matt was hooked. Through crewing on a SCCA Formula Continental to supporting championship efforts in various categories from SCCA Regionals to Pro Racing, racing data has been at the center of motorsport for Matt. From the early AiM Sports Mychron 3 systems to the latest MXP dash loggers, SmartyCam videos, Power Distribution Modules (PDM's) and everything in between, racing data has been what he does. Matt has worked hard to build www.TrailBrake.com to be the center for AiM Sports Sales, Support, and Coaching where his customers have won SCCA, NASA, Pro Racing, and other championships.