Podcast: Play in new window | Download
Subscribe: Apple Podcasts | Google Podcasts | Amazon Music | Stitcher | RSS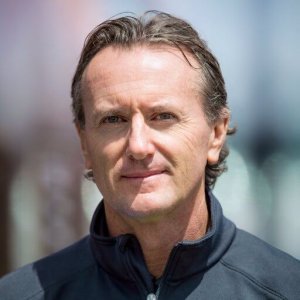 On this week's episode of Speed Secrets Podcast, Andy Pilgrim joins me to discuss how to have a long career driving race cars! We get into the importance of learning how to learn so you can always improve, having a hook or trigger to switch your mind on, and how to think strategically and tactically in races. He also shares about co-driving with Johnny O'Connell, Ron Fellows, and Allan McNish.
Andy's Speed Secret: Make sure your head is in the right place.
Andy Pilgrim was born in the U.K., moved to the U.S. in the early 1980s as a computer programmer, and became a U.S. citizen in 1998. He started racing in the mid 1980s and has since won five championships and 69 races so far in his professional driving career.
Additionally, Andy has a serious passion for traffic safety. He is a nationally recognized expert and lecturer on the dangers of distracted driving; in 2008, he founded The Traffic Safety Education Foundation, a 501(c)3 entity. During the past 20 years, he has spoken to hundreds of thousands of students, parents of children of ALL ages, educators, and corporate employees about all aspects of traffic safety. For more information about his foundation, educational materials, and contact information, please visit www.tsef.org
Check out Andy below!
https://www.andypilgrim.com
https://www.trafficsafetyeducationfoundation.org or https://www.tsef.org